Sole Survivor in the News
40 Locally Owned St. Louis Shops to Visit Right Now
By Riverfront Times Staff  
Sole Survivor
Nearly everyone's life could be improved by a really good leather tote or satchel. And we're not talking about some basic brand-name bag with a big price tag or a stale, mass-produced fast-fashion snooze-fest. We mean a stylishly classic, incredibly sturdy, individually crafted carryall, preferably one that's skillfully made by hands that have seen more leather than a cow. At Sole Survivor (NEW ADDRESS 7401 Manchester Road, Maplewood; 314-932-1475), where everything is created in-store, plenty of beautiful handmade bags fit this last description. Colors and types vary, but these timeless pieces will stay with you awhile. This shop not only has work bags, but also purses of all sizes, belts, wallets, keychains and more, including cool sculptural leather bowl-type vessels, perfectly on point for the artsy person who has everything. 
      Ladue News - Julia Cain
Sole Survivor Crafts Fine LeatherGoods in Maplewood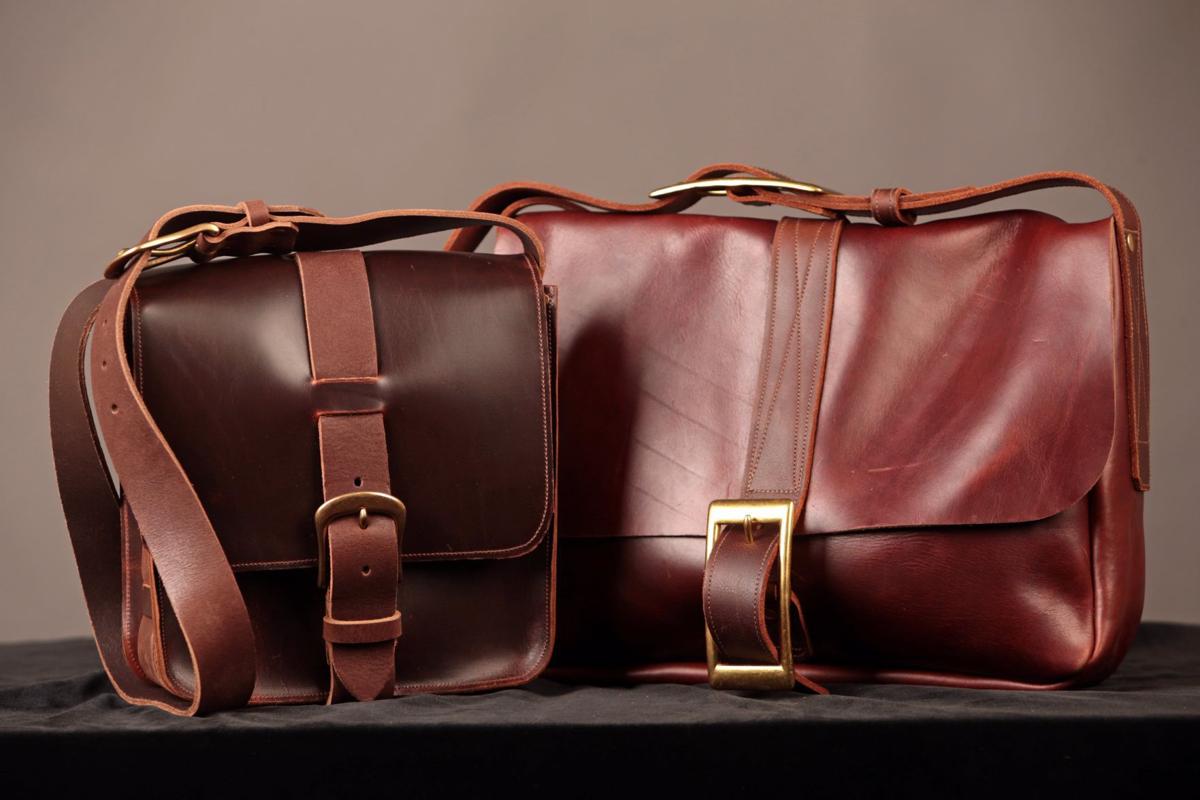 St. Louis Post-Dispatch  Made in St. Louis  Debra Bass
Show Me St. Louis Photojournalist Randy Schwentker\
STL Magazine
The Ultimate Guide to Shopping in St. Louis
A neighborhood-by-neighborhood look
The List | St. Louis Post -Dispatch
Made in St. Louis
Local Leather Makers You Should Know
Alive Magazine 
 
By Tyler Bierman
Photography by Colin Miller/Strauss Peyton
PRESS RELEASE
Maplewood, MO | October 15, 2018 |For immediate release
Business growth prompts Sole Survivor relocation to accommodate larger product inventory, showroom
Sole Survivor, well-known for its beautiful handmade leather goods will move to a larger, more prominent location at the northwest corner of Manchester and Sutton Blvd. in Maplewood. The business is expected to open in the new space on or before November 23, 2018 – the busiest shopping day of the year (a.k.a. Black Friday).
Sole Survivor's old-world style shop is a favorite of many, however, the current space is overflowing with their goods as well as customers seeking them. For that reason, owners Steve and Kay Rye began the search for a bigger space. After months of scouting and studying, a "for lease" sign unexpectedly appeared in a window in the next block at 7401 Manchester. Soon, a deal was made, and lease agreement was signed.
The new shop will continue to offer leather goods designed and made in house by Steve & Kay Rye and daughter, Annie Rye. New product designs and leathers will continue to be added regularly.
In addition to an increase in leather goods inventory, the new, larger space will also accommodate an exciting selection of fashionable leather jackets. Said Steve, "We searched for years to find a line of well-made leather jackets. Not only are these of great quality, they are affordable. Prices start at just $229.99." Plans are underway to add luxurious leather gloves, USA made MARUCA textile handbags and accessories as well as Euro brand GIESSWEIN boiled wool slippers. In the spring, "We plan to bring in a couple of lines of European sandals. The emphasis for all new product is on quality and style as well as affordability." said Kay.
Sole Survivor welcomes everyone to visit us at the current location which will remain open until the move. "We'll continue to operate as usual with only a day or possibly 2 of closing as we complete the move into the new space." said Steve Rye.
Contact:
Kay Rye | Sole Survivor Leather, LLC, 7401 Suite 100 Manchester Rd. Maplewood, MO 63143  314-378-8412